SOLAR POWER
---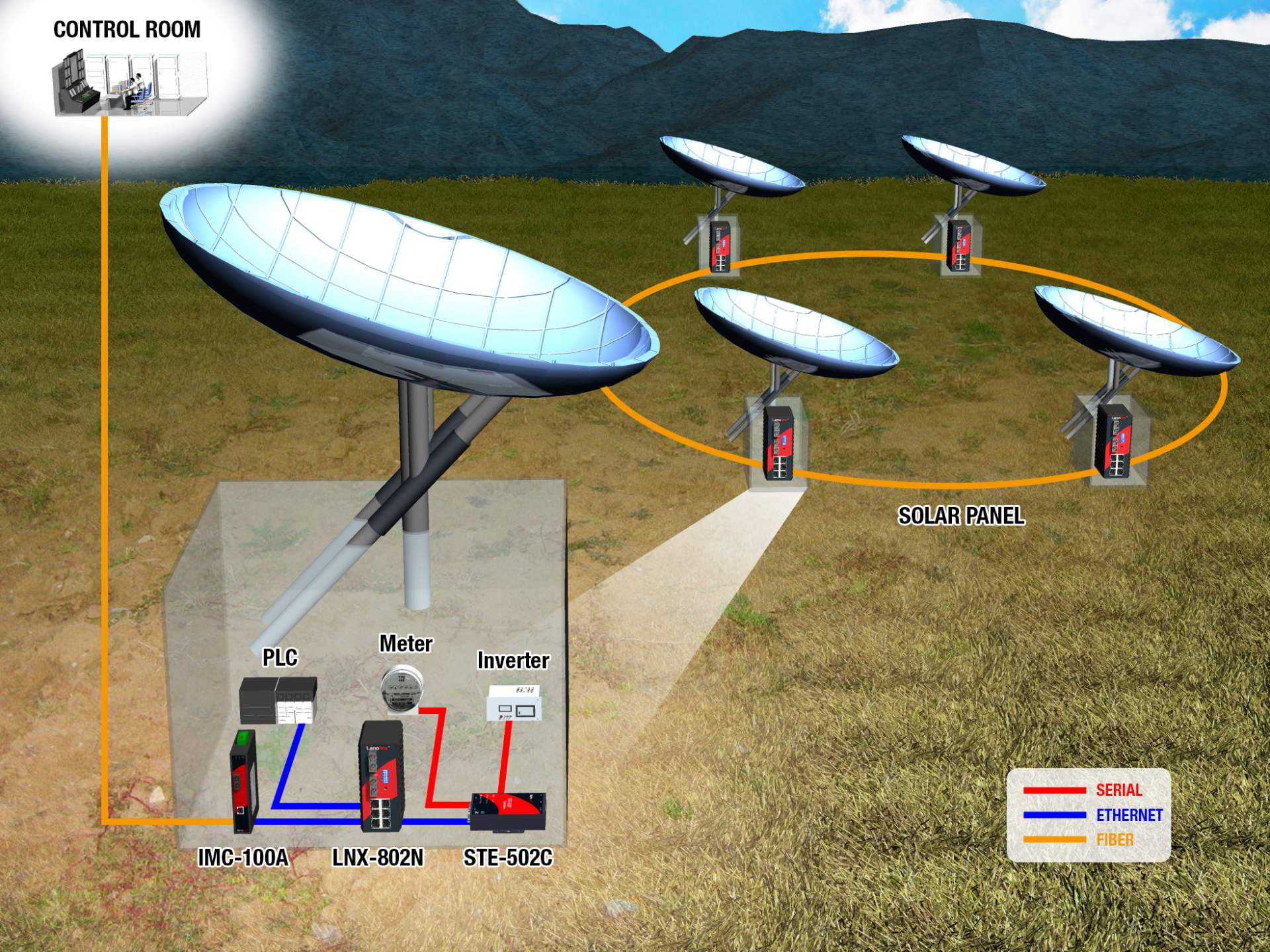 APPLICATIONS
Monitor diagnostics and maintain a solar generating field from a central location.
APPLICATION REQUIREMENTS
Provide stable and no data loss transmissions over long distances
Improve operational management
Provide real-time data access in order to closely monitor uptime and power output from remote locations
KEY PRODUCTS
LMX-0802-M-T
STE-502C
IMC-100A
SUBSTATION
---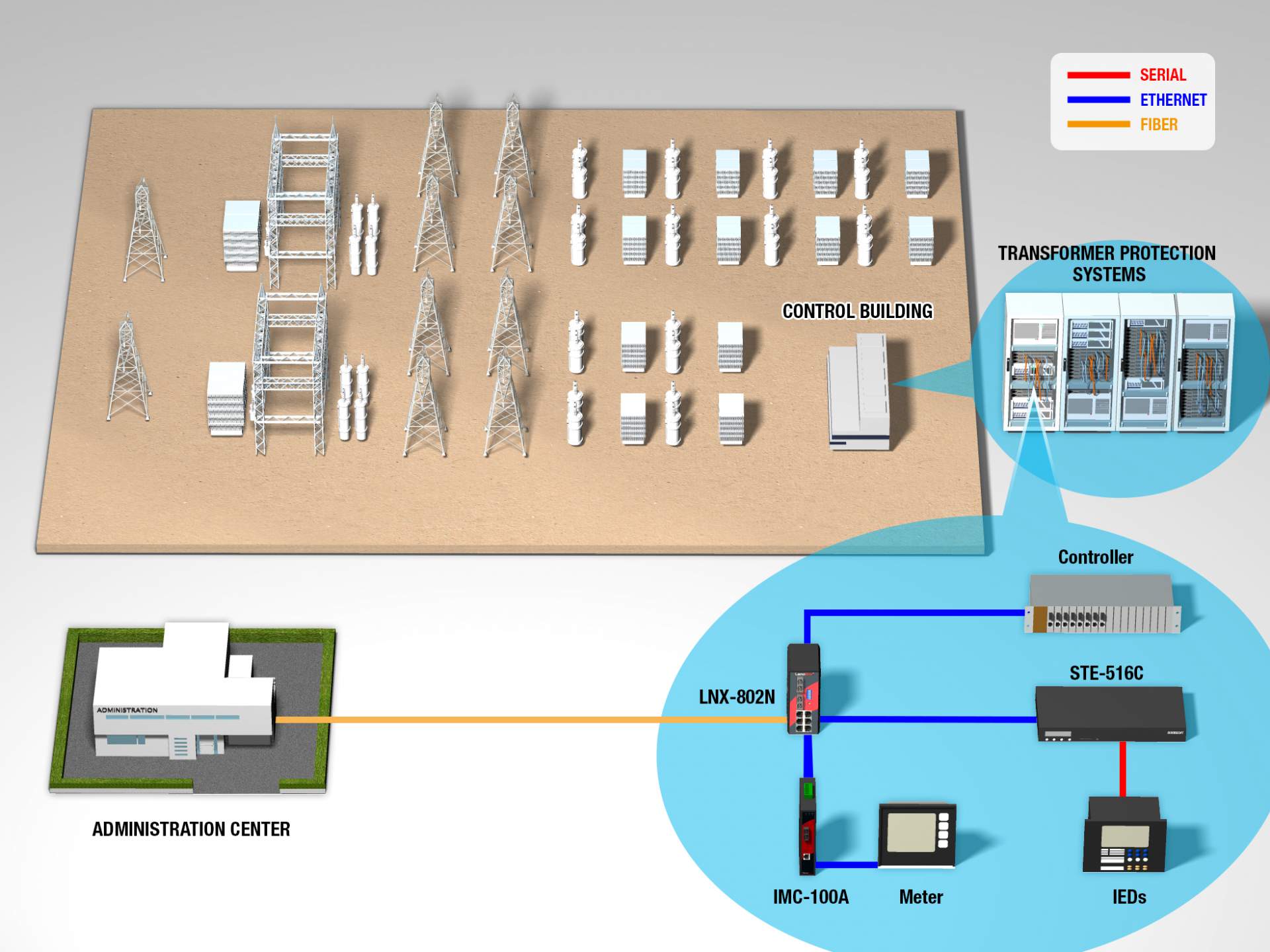 APPLICATIONS
Remote monitoring, access, and control of bay level equipment within a power substation.
APPLICATION REQUIREMENTS
Support real-time seamless data transmission
Ability to overcome harsh environments found in substation applications
A hardened and reliable network infrastructure
Ability to bring legacy serial IEDs, Meters from transformer protection systems to the network
KEY PRODUCTS
STE-516C
IMC-100A-M-T
LMX-0802-S3-T
WIND TURBINE MONITORING
---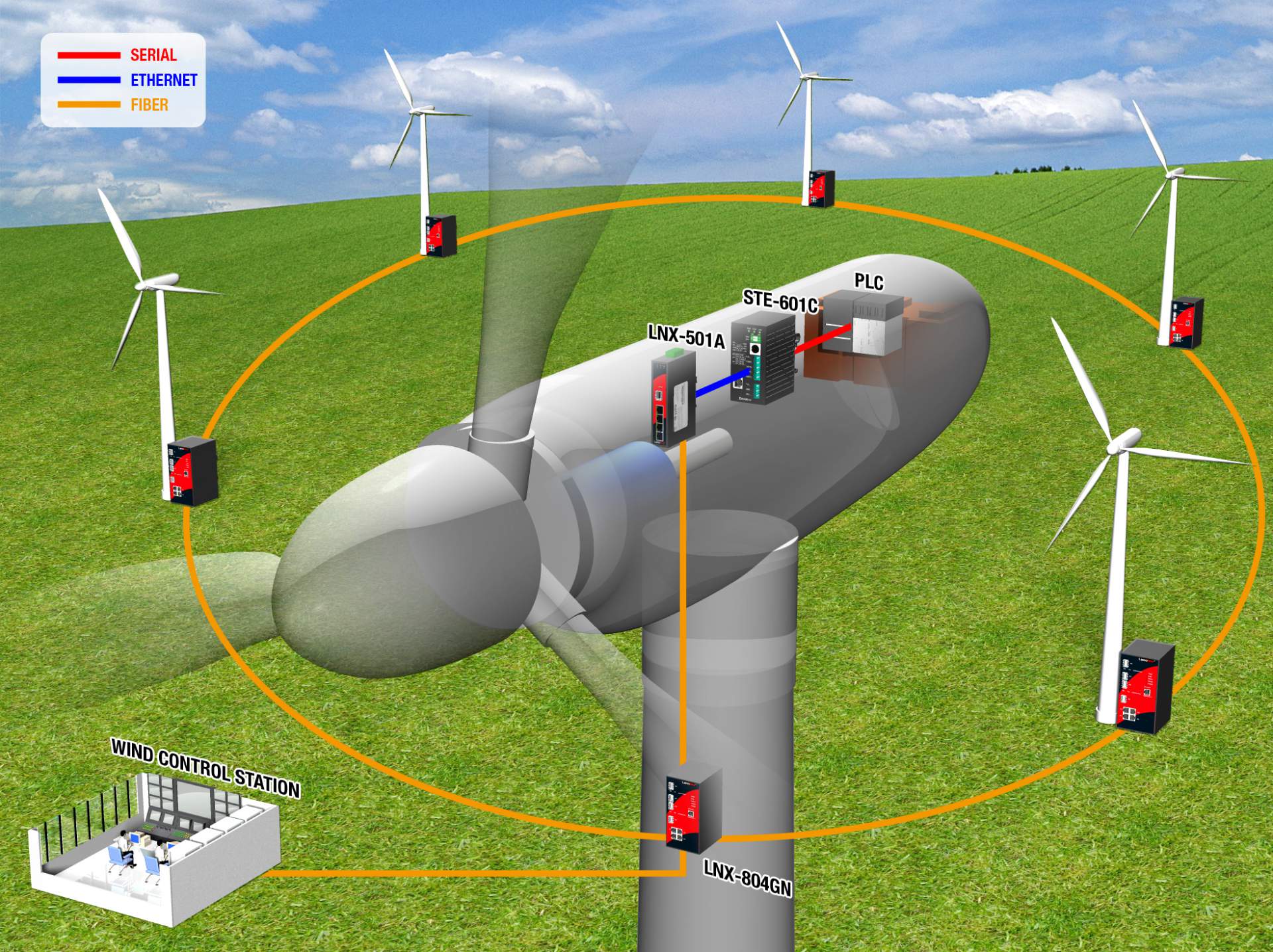 APPLICATIONS
Link wind turbine controllers to a central server for monitoring and control purposes on a wind farm.
APPLICATION REQUIREMENTS
Non-stop and reliable Ethernet infrastructure network with secure data communication and fast fault network recovery capabilities
Fiber link connections for longer and noise-immune transmissions
Wide operating temperature range and compact design for field site cabinet installation
KEY PRODUCTS
STE-601C
LNX-0501-S3-T
LMX-0804G-SFP-T